For International Women's Day this year, we've gathered up gems of wisdom from famous women to inspire the younger generations. After all - why reinvent the wheel when you can learn from the amazing women who have been there before and can guide you through life's challenges to be your best self?

Got some advice of your own to share? Add a quote in the comments below.
1. AMY POEHLER
As you navigate through the rest of your life, be open to collaboration. Other people and other people's ideas are often better than your own. Find a group of people who challenge and inspire you, spend a lot of time with them, and it will change your life.
2. SHERYL SANDBERG
(Mark Zuckerberg told Sheryl in her first performance review) "Sheryl, your biggest problem is- you're trying to please everyone all the time. You're trying not to say anything that anyone objects to. You don't make change in the world; you don't have impact in the world unless you're willing to say things that not everyone will like." Really important advice for me. I don't think I would have written this book if Mark hadn't said that to me.
3. LIV TYLER
Make eye contact, stop to really look someone in the eye. My grandmother taught me that.
4. FELICITY JONES
Be absolutely who you are and stick to your instincts. Don't try and be like other people.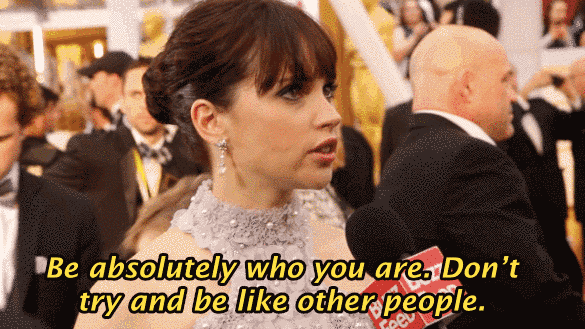 5. TINA FEY
If you retain nothing else, always remember the most important rule of beauty, which is: who cares?
6. VIOLA DAVIS
Do not live someone else's life and someone else's idea of what womanhood is.
Womanhood is you.
Womanhood is everything that's inside of you.
7. GINA RODRIGUEZ
Work hard - be so good they can't ignore you. Don't stop fighting because ultimately for any dream, for any goal - it takes a lifetime. And why wouldn't you want to give it that?